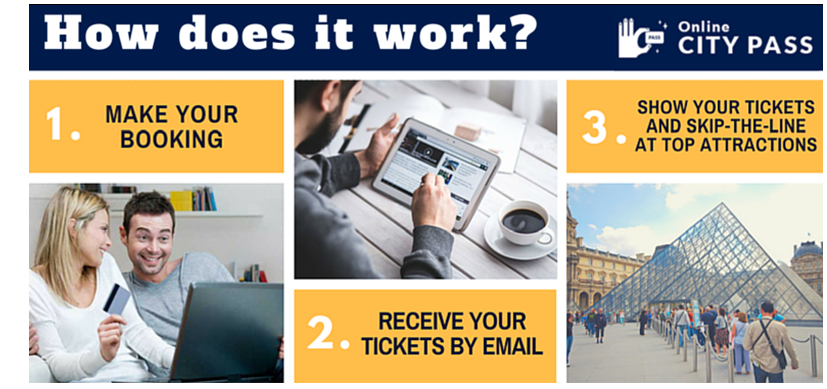 How does it work?
Make your Booking
If you booked the airport transfer, please select your arrival date and which airport you are flying to.
After your Booking, you will receive the ticket you have chosen by e-mail.
You will also receive a discount code, so you can get 20% discount off your additional bookings.
Go to the attraction and skip the long queues.